For more than 31 years, Danish Fibres A/S has been in the lead of polypropylene fibre production and development.
Our company, originally named 'Cemfiber A/S', was stablished in the 1980s in Varde, Denmark, when the industrial use of polypropylene fibres in concrete was starting to take off.
From the beginning, we have enjoyed being first-movers. In 1985, we held the first ever patent in the world for polypropylene monofilament fibres aimed at crack control. In 1986, we obtained another patent for polypropylene monofilament fibres, aimed at both crack control and concrete reinforcement.
CEO Palle Kuntz entered the business in 1996, bringing years of experience from the industry of glass wool fibres. In 2004, Palle Kuntz and a partnering company took ownership of the business and changed its name to Danish Fibres A/S. Two years later, Palle Kuntz became the main shareholder, and he directed his attention to developing the customer base even further.
As a result, we now produce and distribute polypropylene fibres to customers across the world (including Germany, the UK, USA, Canada, China, Malaysia, India, Qatar, Brazil, Sweden, Denmark and many other countries). Due to our high standards of quality, we have supplied fibres for some of the world's leading architectural and infrastructural projects.
We continue to develop new specialist fibre products in partnership with our customers. Examples of recent innovations are Wiking® Manila fibres for indoor riding areas and the on-site fibre cutter.
Danish Fibres A/S is based in Varde, Denmark.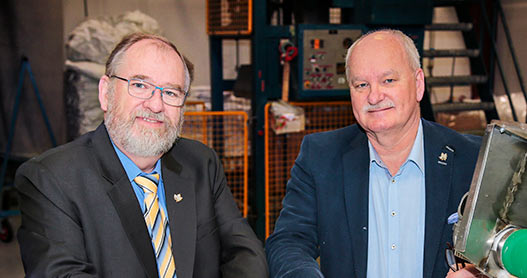 High-performance polypropylene fibres for concrete reinforcement, that provides crack control, tensile strength and fire protection.